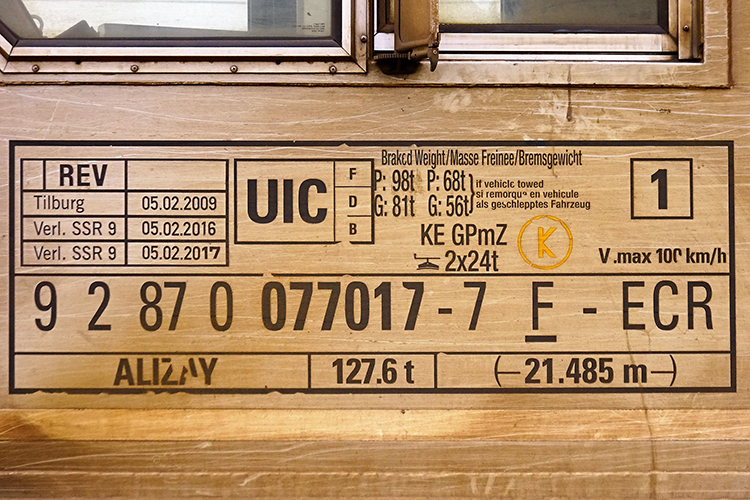 The date of last revision (here the 'Abnahme') and subsequent extensions listed on ECR 77017. Picture by Thierry Mazoyer.
The German Bundesverkehrsministerium wants to change the German system for revisions of rolling stock, including locomotives, as it is non-compliant with EU legislation. At this moment, it is obligatory to subject every locomotive to a general main overhaul ("Hauptuntersuchung") every six years. However, if the locomotive's condition allows it, this term can be extended ("Verlängerung" oder Verl.) by one year at a time, to a maximum of eight years.
European law states that the entity responsible for the overhaul can decide on its own when a main overhaul is needed, taking the number of service hours and mileage into account.
MLD: 'condition based maintenance' is slowly becoming the new standard. New technologies and ongoing digitalization have considerably improved the way manufacturer, owner and operator monitor the condition of their trains. This is now possible in real-time if required. Also, it is now possible to predict failure of key components, so they can be replaced before they break down. And, parts that are not due for overhaul nor replacement can stay longer.
Related news