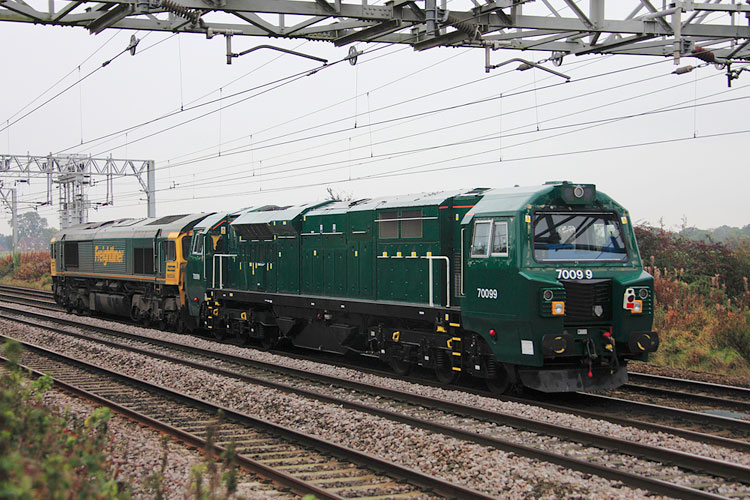 Ever since former PowerHaul demonstrator 70099 was renumbered into 70801, there have been rumours about Colas Rail wanting to order 10 PowerHaul locomotives from GE. 10 is a well-known number, as Lloyds TSB/Freightliner never exercised their full order of 30 locomotives. The British operator only took delivery of 19 units (70001-70020, minus damaged 70012). The rumours got stronger and although unofficially confirmed, official confirmation was not given up until now.
Although we reported about it some months ago, Railway Gazette now officially brings the news that Colas Rail has placed an order for 10 PowerHauls. All locomotives will be assembled at GE's production facility in Erie, Pennsylvania and will enter service in 2014. Read more here: railwaygazette.com.
That the new locomotives will be assembled in Erie, USA and not in Turkey at GE's European partner Tulomsas is no surprise. When the Freightliner order was downsized, four locomotives would have already been partially constructed. It is likely that the parts of the remaining locomotives were also already present in Erie.
Update: it has been indicated that former demonstrator loco 70801 is part of the order for 10 locos, which would mean that there will be no 70811.