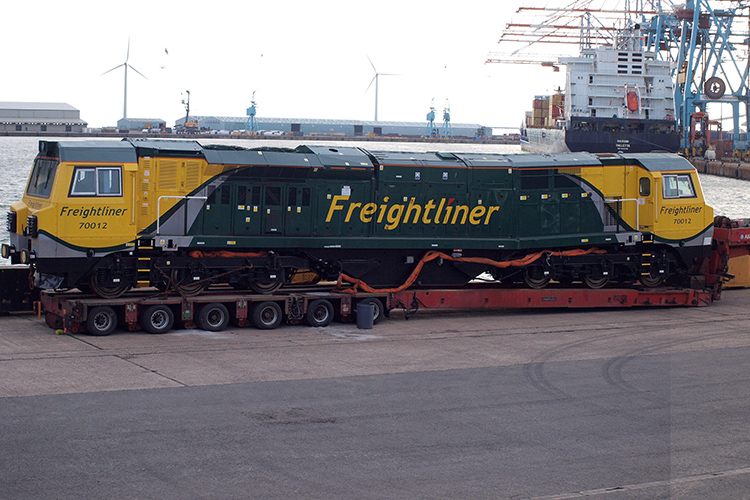 Today, we received the image above from John Morear, showing PowerHaul 70012 at the Seaforth docks in Liverpool late June 2011. The loco in question was never delivered to Freightliner as such, since it was dropped on the quay during its unloading on 5 January 2011. It was sent back to GE Transportation in Erie, Pennsylvania. After being straightened it was used for evaluation and worker training. Its current status is unknown to us.
Delivered up until now are units 70001 - 70011 and 70013 - 70020, so a total of 19 units. The Freightliner order originally counted 30 units, but 70021 - 70030 were never delivered. It now appears that Colas Rail has stepped in and will take on this batch of 10.
Of course, there is another unit we didn't mention yet: former Turkish and British demonstrator unit DE 37001 / 70099. This loco now carries number 70801 and most likely is the first locomotive for Colas Rail. 70021 - 70030 are expected to come into service as 70802 - 70811. First delivery of the new Colas Rail PowerHauls is expected before the end of the year.
An overview per unit can be found through this link: click!