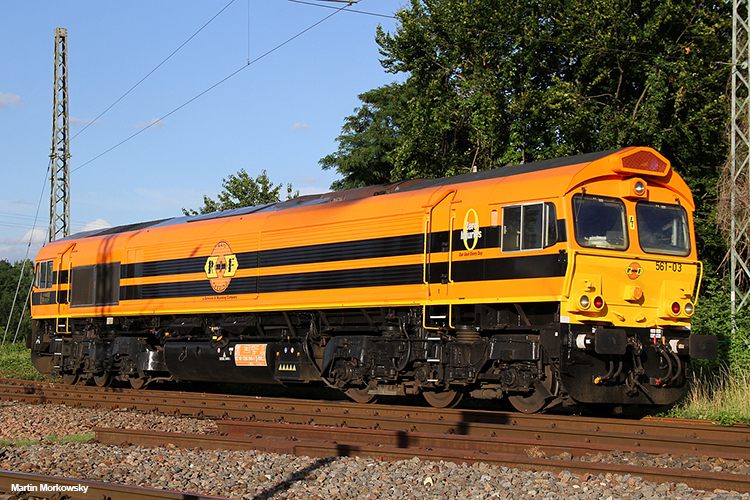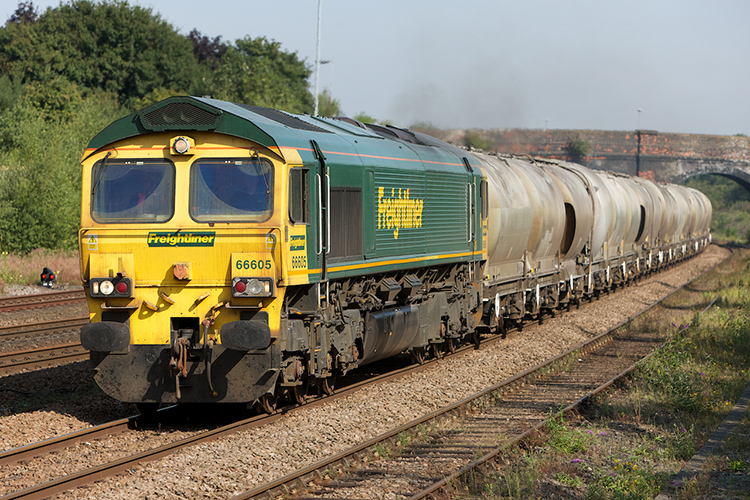 The G&W livery as applied to Dutch railfreight operator RRF's Class 66 locomotives on the left and the green and yellow Freightliner identity on the right.
At the Multimodal trade fair in Birmingham, Freightliner presented its new brand identity to the public for the very first time. The company states:
Following parent company Genesee & Wyoming's acquisition of Pentalver Transport last year, the businesses' commercial teams now serve customers across three core platforms of Rail, Road and Terminals. "With this in mind, it now makes sense to align the Freightliner brand with that of G&W, providing consistency across the three platforms," said G&W UK/Europe Region CEO Gary Long.
The new Freightliner logo is consistent with that of Pentalver and more than 120 G&W freight railroads in North America, Australia and Europe. Freightliner will shortly commence rebranding its intermodal and bulk rail freight terminals throughout the UK as well as its Freightliner Road Services trucks whilst taking a phased approach with other assets, including locomotives and wagons.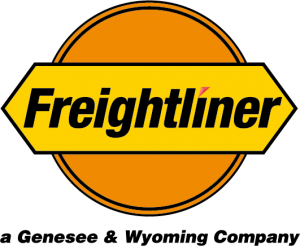 Freightliner's newly introduced G&W style logo.
Related news