We would like to take this opportunity and wish you all the best for the coming year. We hope 2015 will be a wonderful year for all of you and that it will be full of diesel power!
2015 will not only be a special year for us because MainlineDiesels.net will celebrate its second anniversary, but also for the locomotive industry because of new emission regulations coming into force on January 1. As of that date, all newly ordered diesel locomotives must be fitted with Stage IIIb compliant engines. However, this does not mean that no Stage IIIa compliant locomotives will enter service in 2015. If the engines have been built and registrated in the EU before 2015, they can be fitted into the locomotives on a later date. This allows, for example, Vossloh to deliver 10 additional Class 68s to Beacon Rail/DRS.
So, what more can we expect for 2015? Some important events:
Bombardier
Bombardier will outshop 15 Traxx DE Multi-Engine locomotives for the Nahverkehrsgesellschaft Schleswig-Holstein GmbH (see the artist's impression below) and also the first 2 of 7 Multi-Engine locomotives for DB's Sylt Shuttle. The Traxx DE ME is Stage IIIb compliant.
CZ Loko
A fifth 753.6 locomotive (753 605-5) will enter service for a still undisclosed customer. It is already under construction and Stage IIIa compliant.
EMD/Progress Rail
EMD/Progress Rail will not offer their famous 710 series engine (and thus the Class 66) for sale anymore in Europe, because it will not be updated to comply with Stage IIIb demands. But, in cooperation with GB Railfreight, it has been attempted to get five additional IIIa compliant engines into Europe before the end of 2014. Together with two engines salvaged from written off Class 66s (GBRf 66734 and ERS Railways 6616), a total of 7 additional Class 66 locomotives could still be built if this attempt proves successful.
GE Transportation
GE will continue the delivery of PowerHaul locomotives to TCDD from Turkey. In Europe, we will see a number of locomotives entering service for (a) still undisclosed customer(s) after homologation is acquired. All these locomotives are Stage IIIa compliant.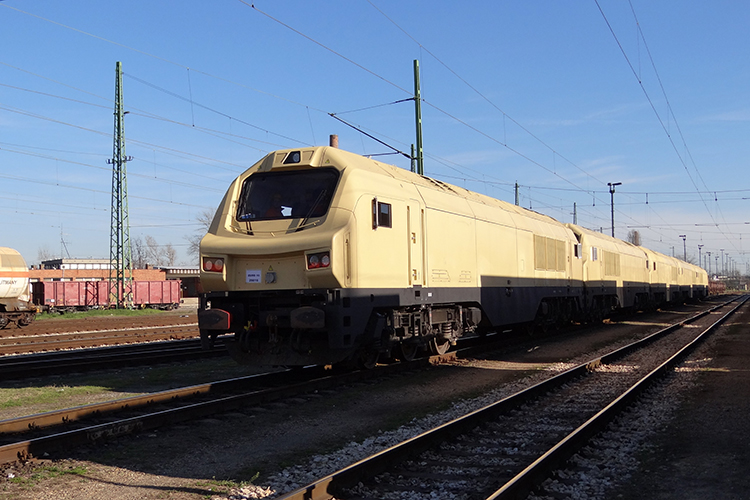 PESA
The Polish manufacturer will deliver ten Gama diesel locomotives to PKP InterCity, all of which are Stage IIIb compliant.
Vossloh Rail Vehicles
The next 10 Class 68 locomotives for Beacon Rail/DRS (68016-025) will be delivered by the Spanish manufacturer. Also, Europorte France still has 4 EURO 4000 locomotives on firm order for 2015 and the delivery of 20 EURO 4000 locomotives to PRASA from South Africa will continue. Last but not least, the former Marathon test locomotives E4027 and E4028 will return to France, more news soon!
Related news