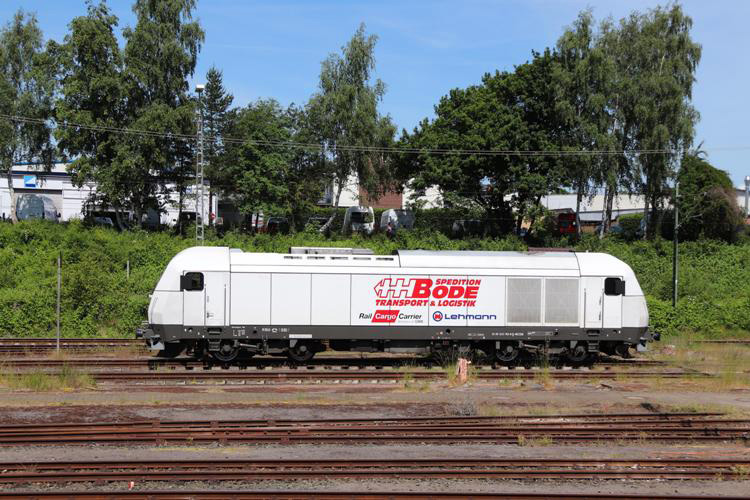 RCC 223 153 at Lübeck on June 2, 2020. Picture by Michael Uhren.
Lübeck-based Spedition Bode has seen its logo applied on Rail Cargo Carrier - Germany's 223 153, sporting a partnership between the two companies. Additionally, the loco carries the Rail Cargo Carrier and Lehmann logos. The PCT logos have gone, as Rail Cargo Carrier - PCT has been merged into Rail Cargo Carrier - Germany.
Freightliner's 59206 has received a repaint into the Genesee & Wyoming company colour scheme. A picture can be found here: link.
Introducing our freshly painted loco 59206, the first Class 59 to have the G&W livery.
59206 will haul aggregates for Mendip Rail from quarries in Northern Somerset for various construction projects in London and the Southeast.
Thanks to driver Rich Acres for this amazing photo. pic.twitter.com/XFKLW9Xypd

— Freightliner (@RailFreight) April 30, 2020
266 015-7 passes Leipzig-Wiederitzsch on April 7th, 2020. Picture by Alex Huber.
The well-known red and blue HHPI livery of HHPI 29003 has been replaced for a more simple and nostalgic grey livery. The former Macquarie and now Akiem-owned Class 66 loco sports big white HHPI logos, hinting at a continued lease by HHPI. Formerly, the loco looked like this: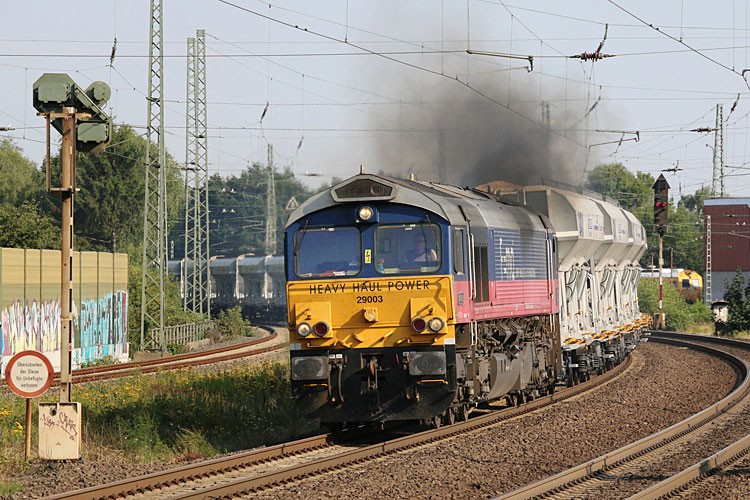 HHPI 29003 heads an aggregates train at Nienburg (Weser) on August 3rd, 2015. Picture by Thomas Wohlfarth.