How can I upload pictures to MainlineDiesels.net?
As you can see, MainlineDiesels.net has fresh pictures everyday. Most of these images come from our fans, our visitors, and may come from you! This page explains how you can contribute to this site by uploading your own images at MainlineDiesels.net.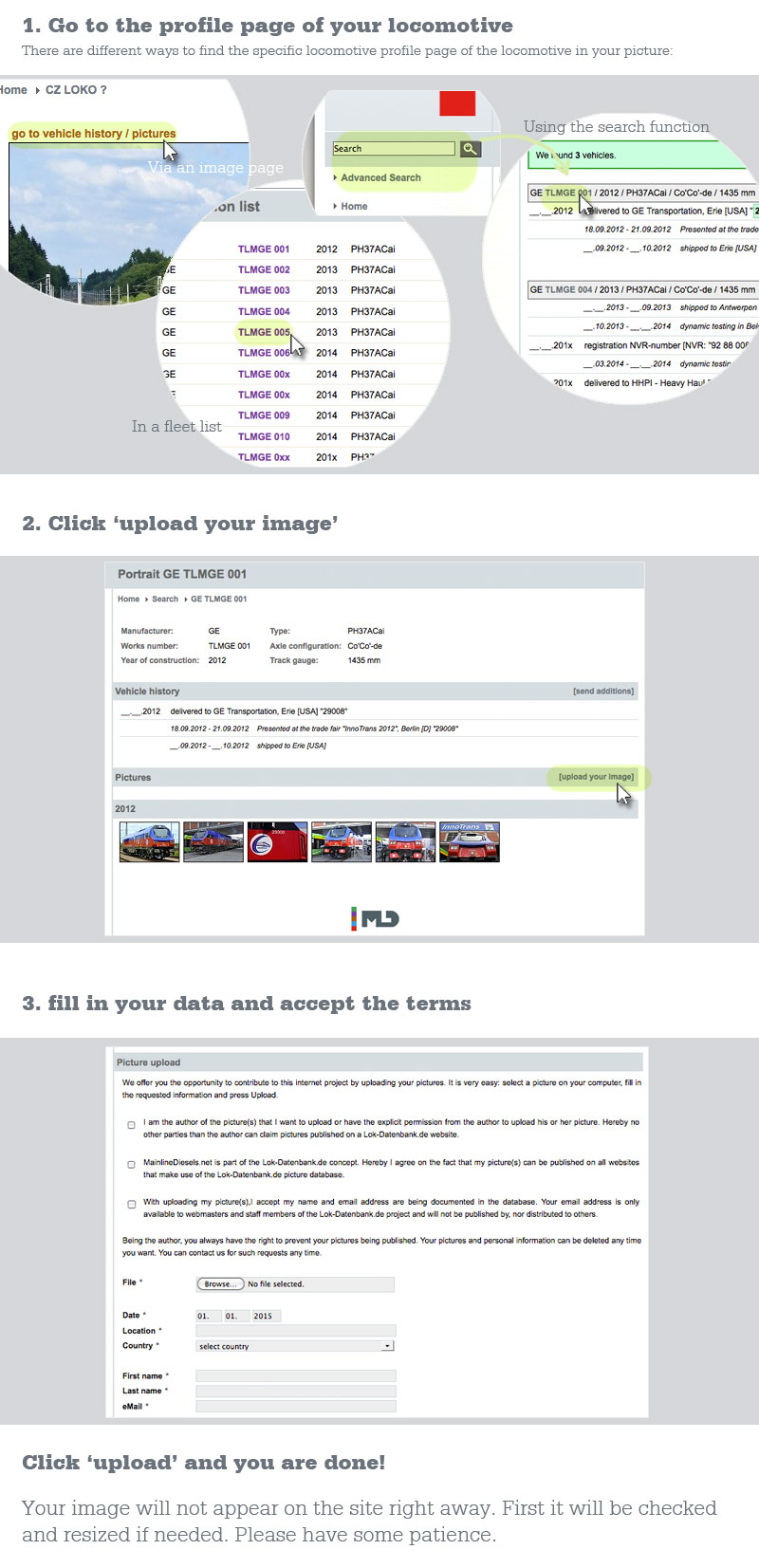 Quality
All contributed images will be checked to determine if they meet the minimum quality standards regarding clarity, brightness, color, sharpness, noise etc. Locomotives should also be shown completely. Photos in which buffers or pantographs are cut off will not be accepted, just like images which are placed into a frame. Nevertheless, this site is about being complete and up-to-date, therefore our quality standards take second place for breaking news items. This includes images of very rare liveries or special occasions.
Size and format
Our system only accepts .jpg images. Minimum width is 750 pixels, minimum height is 500 pixels.
Motive
We can only add pictures to our website of which the motive fits onto the 3:2 landscape image ratio. Also, an image of a locomotive front of, for example, 800 pixels wide and 1200 pixels high, can not be added.
Uniqueness
Before you upload a picture, first check the gallery of that unit to see what's already there. Ask yourself if your picture really adds something new to the website.