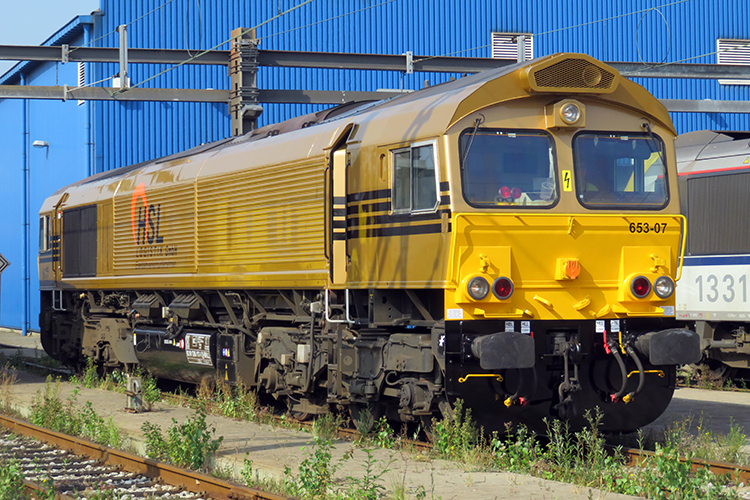 HSL Logistik 653-07 at Tractiewerkplaats Antwerpen-Noord, only minutes after being rolled out of the workshop, on 26 September 2017. Picture by Maxime Bonnier.
Class 66 locomotive 653-07 has changed liveries and now features a golden HSL Logistik livery. After TRAXX locomotive 185 597-2, it is the second golden locomotive in HSL's fleet. Leased from Beacon Rail Leasing, 653-07 has been in operation by HSL Belgium since September 2016, but still in the basic black livery inherited from previous owner MRCE.
Applying the new livery was done at the SNCB Technics Tractiewerkplaats (TW) Antwerpen-Noord by Blomsma Print & Sign. Work, however, involved more than applying stickers alone. Several parts of the locomotive were given a fresh layer of paint for an optimal visual result. The loco was rolled out of the workshops on September 26th, awaiting a re-entry into service on the 27th.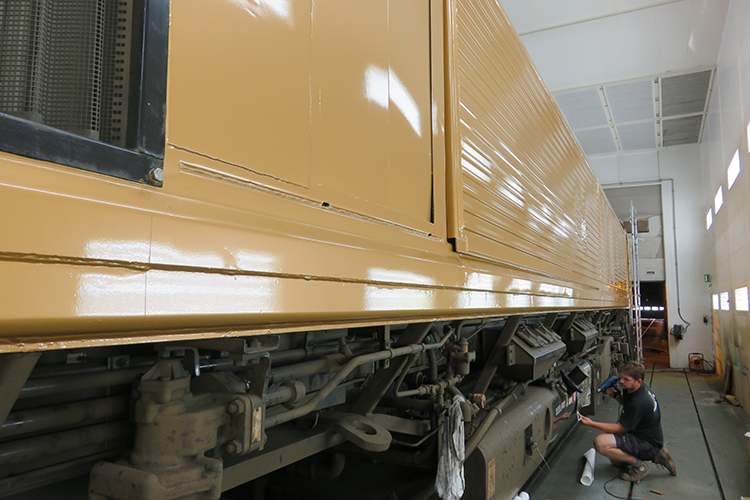 On 21 September 2017, applying the golden wrapping has almost been completed as the first details are being applied. Picture by Maxime Bonnier.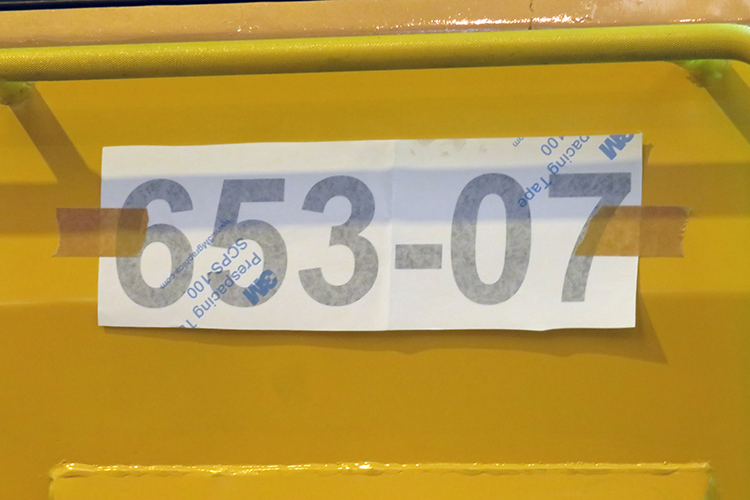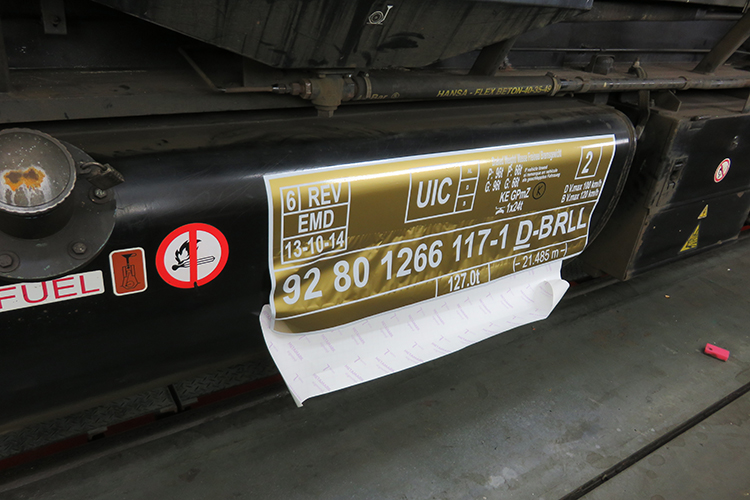 Service number and UIC grid are one of the first markings that were applied. Pictures by Maxime Bonnier.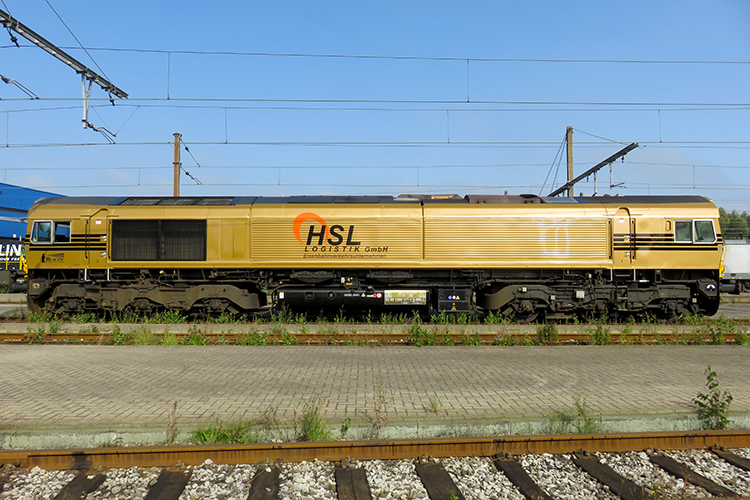 On September 26th, the loco was rolled out of TW Antwerpen-Noord for the first time in its new livery, making it possible to view the final result under a blue sky. Picture by Maxime Bonnier.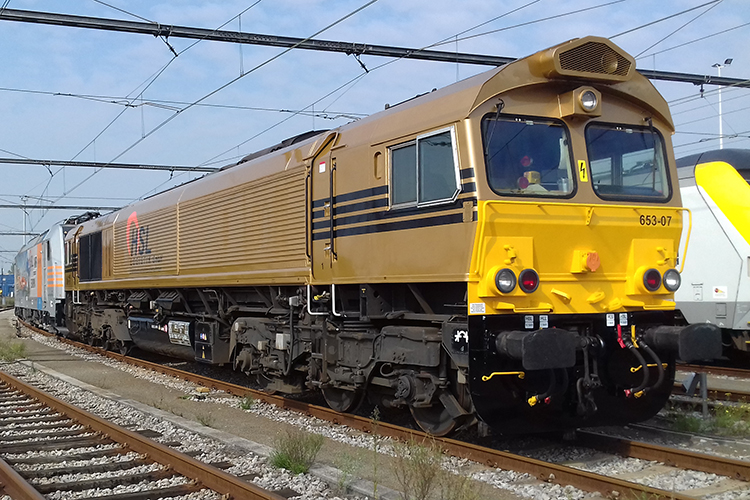 On September 27th, 653-07 was picked up by HSL Belgium at TW Antwerpen-Noord for its re-entry into service. Picture by Bart Vangampelaere.