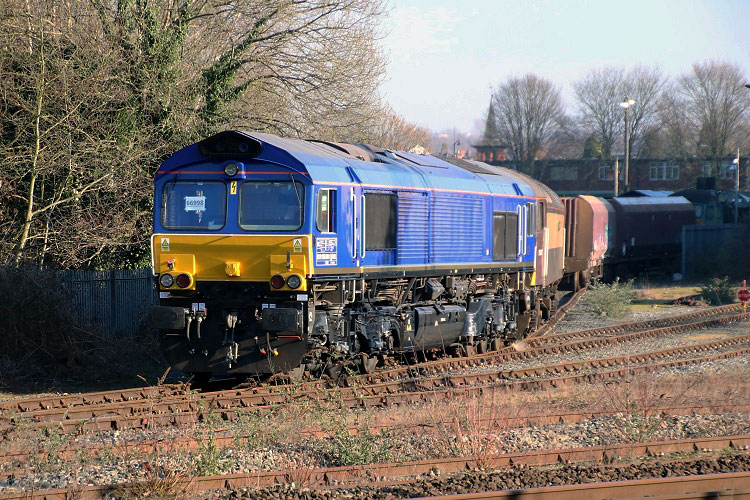 Beacon Rail PB 13 (temporary no. 66998) in its new livery at Longport, Stoke-on-Trent on 27 February 2019. Picture by David Moreton.
The loco departed Belgium in its red-white Crossrail livery. After preparations at EMD's Rotterdam workshop, the loco set sail from the Port of Rotterdam towards to UK. There, the loco received its main overhaul and a full repaint. Instead of its Crossrail livery, the loco now carries a Beacon Rail blue and gold colour scheme. It will make its way to Rotterdam in the coming period, where it will be prepared for use on the European mainland again.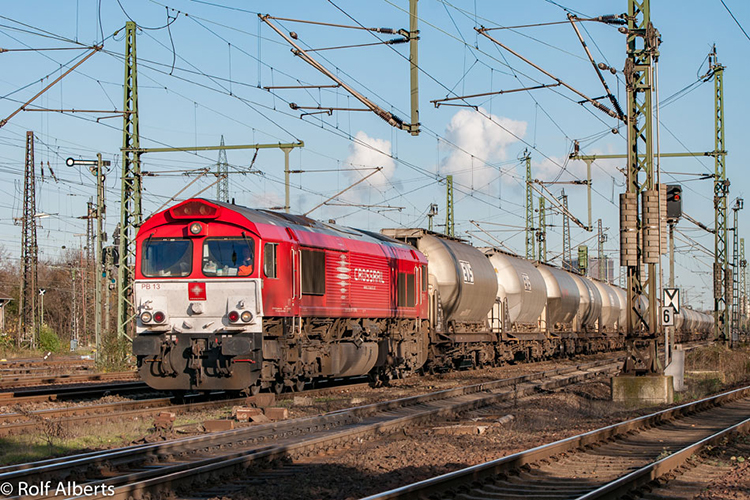 Crossrail PB 13 in its former livery with an EVS bulk silo train arriving at Oberhausen, Rangierbahnhof West on 26 November 2015. Picture by Rolf Alberts.