266 015-7 passes Leipzig-Wiederitzsch on April 7th, 2020. Picture by Alex Huber.
The well-known red and blue HHPI livery of HHPI 29003 has been replaced for a more simple and nostalgic grey livery. The former Macquarie and now Akiem-owned Class 66 loco sports big white HHPI logos, hinting at a continued lease by HHPI. Formerly, the loco looked like this: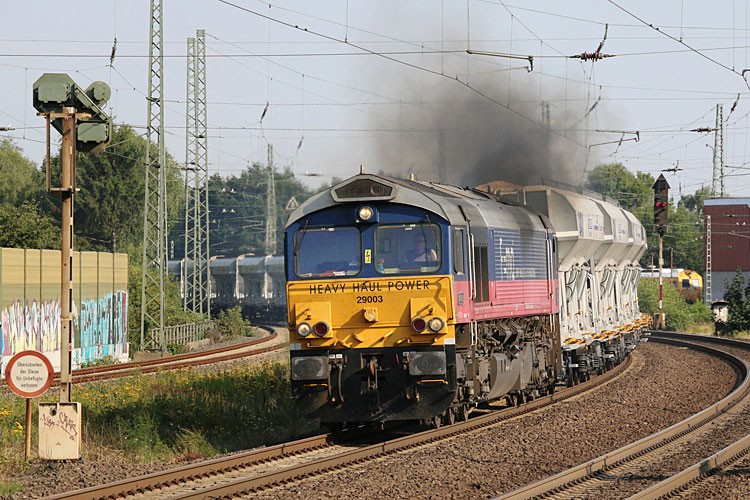 HHPI 29003 heads an aggregates train at Nienburg (Weser) on August 3rd, 2015. Picture by Thomas Wohlfarth.