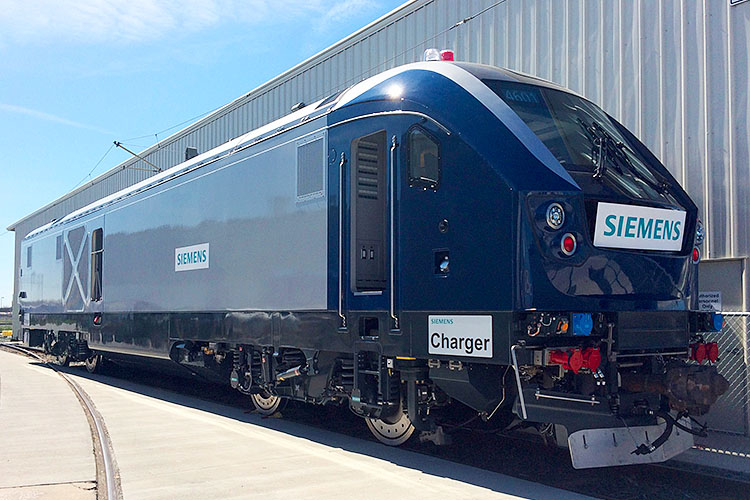 We were very curious what the final result would be when the locomotive was still in a very basic stage of construction, but now we can present you a view on the full locomotive. On March 25, locomotive 4601 was presented to U.S. Federal Railroad Administrator Sarah E. Feinberg who received a tour through the Siemens rail manufacturing plant in Sacramento, California. Testing of the recently completed locomotive will commence soon.
The Sacramento manufacturing plant has been in operation for over 30 years and employs over 800 people. The 583,000 square-foot rail plant boasts full manufacturing capabilities including design, engineering, testing, carshell, bogies, subassembly and final assembly. To meet growing demand for its passenger rail locomotive and coach technology, Siemens recently opened a new 125,000-sqft expansion at the plant and plans to hire over 200 manufacturing positions over the next 18 months to meet its growing needs. The plant is currently engineering and building electric locomotives for Amtrak and SEPTA, new diesel-electric Charger locomotives for the Departments of Transportation in Illinois, California, Michigan, Missouri, Washington and Maryland, light rail vehicles for four cities, and high-speed trainsets for Brightline.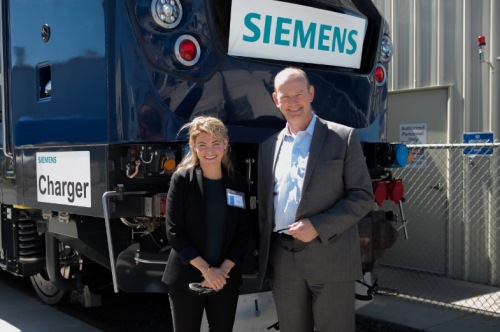 FRA Administrator Sarah E. Feinberg and Siemens Rolling Stock President Michael Cahill in front of the first fully-produced diesel-electric Charger locomotive.