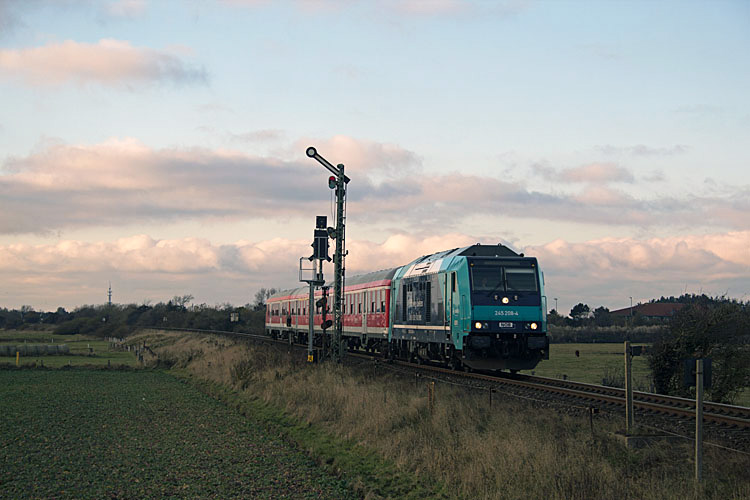 Not an everyday sight: NOB 245 208-4 and DB Regio passenger coaches passing Keitum (Sylt) on November 11, 2016. Picture by Nahne Johannsen.
Normally, Nord-Ostsee-Bahn (NOB) operates its passenger service between Hamburg-Altona and Westerland (Sylt) with Bombardier TRAXX DE Multi Engine locomotives and married-pair passenger coaches in push-pull formation. However, NOB now has to miss almost its entire fleet of passenger stock as its 90 married-pair coaches have been sidelined for inspection after a coupling broke on one of the wagon sets. Replacement stock has been made available with the help of DB Regio for NOB line 62 and buses have been hired in to operate replacement services on NOB line 6.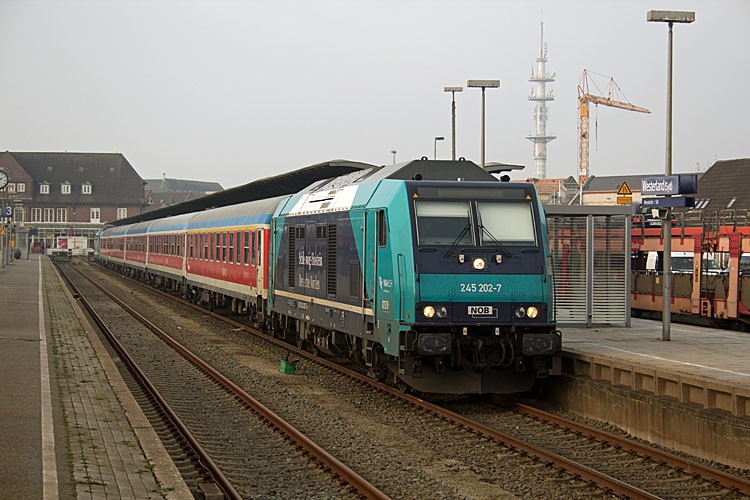 NOB 245 202-7 awaits departure from Westerland (Sylt) with a set of DB Regio passenger coaches and an unidentified Class 245 locomotive on the back on November 12, 2016. Picture by Nahne Johannsen.