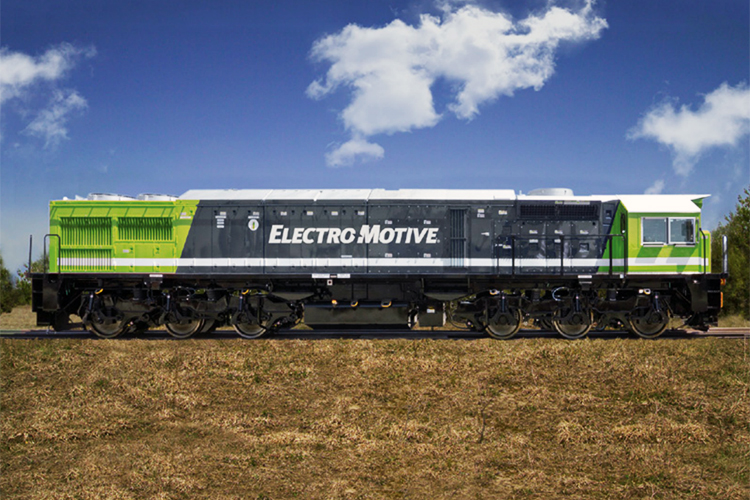 An EMD GT42AC locomotive at an unknown location. Picture by Progress Rail.
By signing a contract at a ceremony attended by the Tunesian Minister of Transport and the Tunesian Secretary of State for Transport on December 5, the CEO of SNCFT and Progress Rail's regional director of international sales finalized a $69.4m contract for the delivery of 20 EMD GT42AC diesel locomotives. SNCFT will use these locomotives for predominantly to haul phosphate trains.
Production of the metre-gauge locomotives will take place at Progress Rail's Muncie facility in the United States. The first batch, consisting of 10 locomotives, will be delivered from Muncie in September 2018. The remaining 10 locomotives are scheduled to follow two months later, in November 2018.