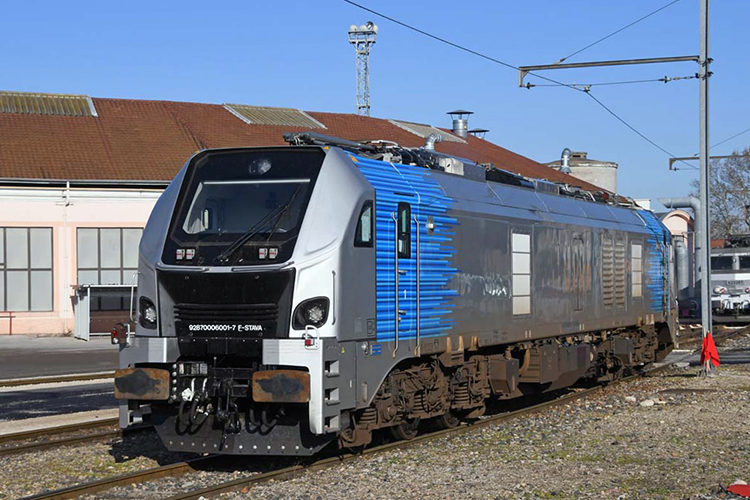 The EURO DUAL prototype loco at the Dijon-Perrigny Dépôt on 23 November 2017. Picture by André Grouillet.
According to Actu Transport Logistique, VFLI has signed a large locomotive order with Stadler Rail. The deal involves the acquisition of thirteen locomotives, comprising of one EURO DUAL locomotive and twelve EURO 4001 locomotives.
The exact composition of the ordered fleet is as follows:
- 1x EURO DUAL - Stadler Prototype
- 3x EURO 4001 - Direct purchase
- 9x EURO 4001 - To be leased from Alpha Trains
The contract was signed on May 31st and is the largest of its kind for VFLI with a total value of over 40 million euros.