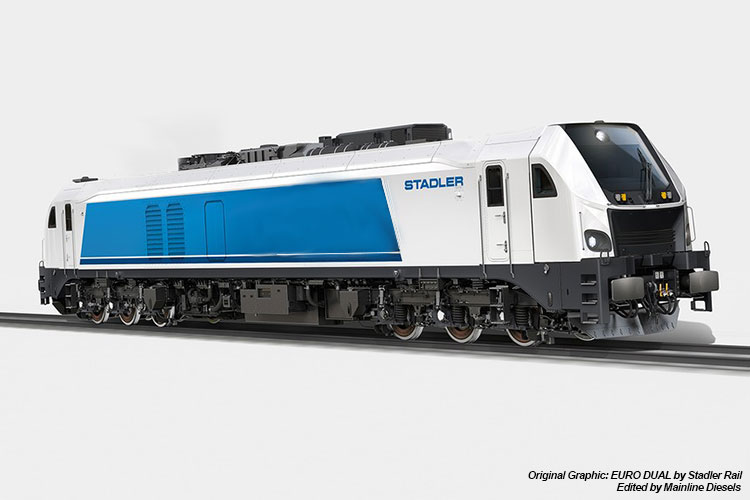 Closely resembling the new EURO DUAL locomotives, the EURO 4001 essentially looks like a version without pantographs. Note this is not the official design, but a photo-shopped version of the original EURO 4001 graphic by Stadler Rail.
At the Transport Logistic trade fair in Munich, we learned that a successor to the six-axle EURO 4000 diesel locomotive has been designed: the EURO 4001. Despite its success, the EURO 4000 will no longer be available soon, as its EMD 710 series engine complies with Stage IIIa emission legislation and there is no direct alternative available. The EURO 4001 follows the EURO DUAL design and can be seen as a diesel-only version.
Technically, the EURO 4001 combines various components of the EURO 4000 and EUROLIGHT diesel locomotives, updated to current standards. With a maximum speed of 160 km/h, the locomotive is suitable for both passenger and freight operations. Rather than the EMD 710 series engine used in the EURO 4000, the EURO 4001 will house a C175-16 Caterpillar engine with a power output of up to 3000 kW.